Celebrates HIV Testing week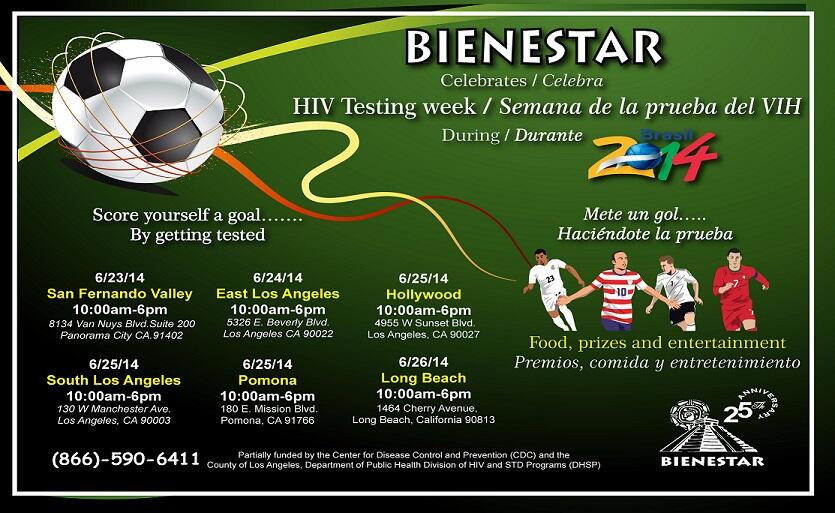 Bienestar Testing Week Sites 2014 Web by BienestarHollywood
HIV testing is confidential, rapid and FREE. The results are available in approximately 20 minutes. HIV testing is convenient.
Getting tested for HIV has benefits:
If you test negative, our knowledgeable staff will help you identify ways to reduce your risk so that you stay negative and protect your partners.

For an HIV positive result, the counselor will make the linkage to Care Services within BIENESTAR and make the appropriate referrals to medical service providers.
Schedule
Please click on the link below for a comprehensive schedule of HIV testing available at a BIENESTAR center near you!
How it's done:
For additional information, please contact Joe Montes, Director of HIV Counseling, Testing & Referral Services (CTR) at (323) 727-7896 ext. 119 or jmontes@bienestar.org